Welcome to my site dedicated to

1/72 scale
Rockets, Missiles, Drones and RPVs
© A.C. Magnus 2007-2019
This site is the result of my venture into modeling rockets, missiles, drones and RPVs in 1/72 scale. At first I started with constructing a few rocket and missile kits as a diversion from my usual building, but it seemed that the more I built the more interested I became in the variety of rockets, missiles and drones available in 1/72 scale.
Now my plan is to build as many 1/72 scale rockets, missiles and drones as I possibly can and I have expanded from solely building kits to building subjects that are only available as parts in other kits (usually contained as ordinance).
Once I started down that path I found that it became increasingly difficult to keep track of all the possible subjects available and in which kits they can be found. So to ease the task of tracking which missiles, rockets, drones and RPVs I could potentially build, I started on a simple database where I kept track of the rockets, missiles and drones that were available.
After building many of the easier to obtain items I realized that I would need some help in obtaining some of the hard to find items I wanted to build. Also I want to avoid spending money on non-missile specific kits just to get a missile or two from them for my collection. So I'm hoping that those who visit will go to my want list and check out the items that I'm currently looking for, take pity on my poor tortured soul, and be willing to sell or trade some of their items. I am willing to trade anything that is on my trading block page, or purchase kits/items for a reasonable amount.
To get an idea of what I have accomplished so far, below is an image of my US Design Series collection (a subset of my total collection), taken at the Regina Scale Modellers Expo 2006.
As for the database, subjects are placed under their indigenous nation of original design and manufacture (to the best of my knowledge). I do have non-indigenous entries in the lists, but they link to the page corresponding to the indigenous subject. For example, non-US users or manufacturers of the AIM-9 Sidewinder air-to-air missile (for example Sweden's RB24 and RB74) will link to the corresponding USA missile page, where the kits for the AIM-9 are listed.
Within each nation, the entries are in list format, generally in alphabetic order or by designation number sequence. Where possible I have included a picture of the box top, or for those kits that were released without a box, an image of the packaged kit as a guide to what you would see at a hobby shop, or for sale from an online vendor or auction site.
It has been difficult to decide what kits/subjects should and should not be included in the database. I have tried to use the following guidelines (not hard and fast) for inclusion into the database:
There is one or more separately packaged kits available for the subject.
No separate kit for the subject has been found, but the subject is available as part of another kit.
There is a separate kit available for the subject, but there is also a substantially different version available as part of another kit.
The subject is available as a kit which is hard to find due to a limited production run or the demise of the manufacturer, but it is available as part of another kit.
Kit must have the majority of it molded in some form of plastic or plastic derivative (Styrene, ABS, Polyurethane Resin, PET, Fibreglass, etc.).
Kit must be 1/72 scale or close.
Subject must be a missile/rocket/drone/UAV/RPV that was purpose built. At this time I do not plan to include piloted aircraft that were subsequently coverted into drones (e.g. F-4 Phantoms converted into target drones)
You will also probably notice that some of the database entries are bold. A bold entry indicates that I have built the model(s) in question. You can find pictures of my built kits at the model pix page, where you will also find pictures of some missiles I have converted from existing missiles kits or that I have made from scratch.
---
I would like to thank the following individuals who have helped me with obtaining some of the subjects (at minimal or no cost) that I have built and are featured on the model pix page.
Carmel Attard, Malta
Josh Brown, USA
Rob De Bie, Netherlands
Peter Kormos, Hungary
Jeff Lee, USA
Kevin Ronayne, Ireland
Jason Schmus, USA
Robert Sliger, USA
Gene Stacyszyn, Canada
David Taylor, UK
Jackson Xiao (Trumpeter Models, China)
Scott Van Aken, USA
---
If you have any information regarding missed subjects that you feel should be included in the database, a better picture of the subject's box top than I have, or corrections/clarifications for the database with regards to kit numbers, box top Images, etc., you can send me an email at:
To ensure that the database is as accurate as possible, please:
include the complete name of the manufacturer
include the complete name of the kit
include the complete part/item number as found on the box or instruction sheet
Thus I would like to see the information in a format similar to the following example:

Condor German Missiles Set I, kit number C72008
If you send Images please:
include a picture of the box top or the kit in its packaging (for those kits packaged without boxes)
send colour pictures in jpeg format
send black/white or grey tone pictures in gif format
image size of 800 x 600 pixels (or thereabouts) preferred
compress down to 200 kilobytes or less if possible
---
---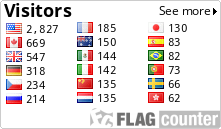 ---